Founded in 1952, family owned Jackson Steel Inc. is the oldest steel fabrication company in Henderson County, NC, now in its 3rd generation of management.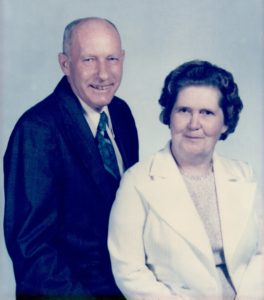 Charles and Muriel Jackson started the business under the name of Jackson Welding, and was known as such for 48 years.  Jackson Welding was synonymous with quality and service in the Henderson County and Western North Carolina area.  Jackson Welding continued as a general welding repair and ornamental iron fabrication company under the leadership of three brothers; David, Doyle and Kevin Jackson.
In 2000, under the sole ownership of Doyle Jackson, the business decided to make a name change that would better reflect the current and future direction in which we were heading, and became known as Jackson Steel Inc.  In 2007, Jackson Steel moved to our current and much larger facility, located at 3000 Asheville Hwy, Hendersonville, NC.
We are committed to excellence and continue to grow, striving to keep up with the ever-changing needs of our industry.  Jackson Steel now utilizes state-of-the-art CNC fabrication equipment and 3D detailing software to produce quality structural steel products.